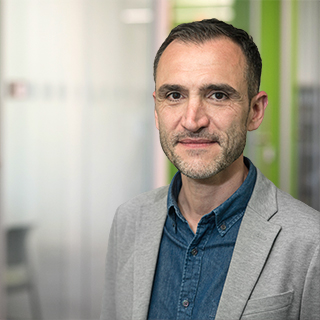 Dr. Federico Mingozzi is the chief scientific officer at Spark Therapeutics, bringing two decades of experience in gene therapy, immunology, as well as biochemistry and molecular biology in both industry and academic settings.
Federico began his scientific career studying the genetic basis of bleeding disorders. At the Children's Hospital Philadelphia (CHOP) he conducted pioneering studies on liver gene transfer with adeno-associated virus (AAV) vectors and immunology. Federico was involved in several first-in-human clinical studies of gene therapy based on the AAV vector platform while serving as the director of translational research the Center for Cellular and Molecular Therapeutics, at CHOP. He also led studies aimed at the characterization of human immune responses to AAV vectors and the development of strategies to modulate vector immunogenicity.
He then joined the French National Institute of Health and Medical Research (INSERM) as Research Director and Genethon, a leading French nonprofit R&D organization focused on gene therapy for rare diseases, as Team Leader. There, he spearheaded the development of in vivo gene therapies for inherited diseases. His work continued to focus on the characterization of human immune responses to AAV vectors and on the development of strategies to overcome immune responses in gene transfer.
Throughout his distinguished career, Federico has received several awards and has contributed to the field of gene therapy with more than 100 scientific publications, including seminal findings in the field of AAV gene therapy. He is also the at-large director on the American Society of Gene and Cell Therapy (ASGCT) board of directors.
Federico received his bachelor's degree in biology and his Ph.D. in biochemistry and molecular biology from the University of Ferrara in Italy, and his M.B.A. from Drexel University. Federico also served as faculty at the Pierre and Marie Curie University in Paris, France, and Universitat Autonoma de Barcelona, Spain.