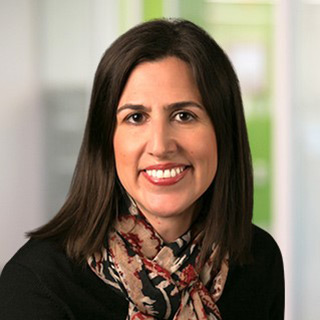 Dr. Gallia Levy is the Chief Medical Officer at Spark Therapeutics and leads strategic and operational teams throughout the product development lifecycle with responsibility for setting the global development strategy for current and pipeline programs. She serves as the principal physician and resident medical expert at Spark.
Prior to joining Spark, Gallia was Vice President and Global Head of the Rare Blood Disorders Franchise in Product Development at Genentech, another member of the Roche Group, where she was responsible for the clinical development of treatments for hemophilia A and other rare blood disorders such as paroxysmal nocturnal hemoglobinuria (PNH), and atypical hemolytic uremic syndrome (aHUS). Gallia first joined Genentech in 2009, where she worked in both early and late-stage clinical development. She later moved to Portola Pharmaceuticals, where she led the clinical development program for hematology and oncology indications spanning Phases 1 to registrational trials. She eventually returned to Genentech, taking responsibility for the global clinical development program for HEMLIBRA® during which time she led the transition from Phase 1 through to global registration for adults and children with hemophilia A.
Gallia is board-certified in hematology and earned an M.D. and Ph.D. in Molecular and Cellular Biology from the University of Michigan, during which time discovered ADAMTS13, responsible for Thrombotic Thrombocytopenic Purpura (TTP). She completed her residency in internal medicine at Stanford University and a fellowship in hematology at the University of California, San Francisco. She also spent time at the Pasteur Institute during which she received an M.S. in Molecular and Cellular Biology from the University of Paris, VI and she holds a B.A. from the University of California, Berkeley.