In February, Spark joined the rare disease community in recognition of Rare Disease Day, a global observance created to raise awareness of the 300 million people around the world living with a rare condition. Originally launched by the European Organization for Rare Diseases (EURORDIS) on February 29, 2008, Rare Disease Day is now celebrated annually on the last day of February across the world in over 90 countries.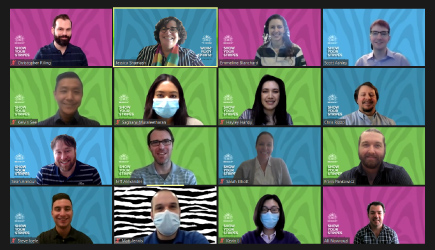 At Spark, we are committed to providing a platform for employees to meaningfully connect with the patient experience through a week's worth of educational activities that elevate the work of the community and inspire employees to engage, from wherever they are.
Employees gathered virtually to hear directly from rare disease advocates, who delivered a call to action for people living with a rare disease to have equal opportunities and realize their potential in all aspects of their lives. The power of advocacy and policy were at the heart of this call, and Spark was fortunate to hear from Tammy Boyd, JD, MPH, Chief Policy Officer and Senior Counsel at the Black Women's Health Imperative, who hosted a powerful Lunch & Learn focused on the formation of the Rare Disease Diversity Coalition – a multi-sector initiative aimed at tackling health disparities among rare disease patients of color.
Team Spark put their learnings to the test by participating in rare disease trivia and becoming more informed about milestone moments in rare disease history. On calls and in meetings, virtual and on-site teams captured the spirit of Rare Disease Day through selfies and screenshots as they joined together in supporting National Organization for Rare Diseases' Show Your Stripes campaign.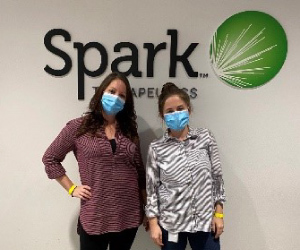 In the community, Team Spark was proud to support National Organization for Rare Disorders' #LightItUpRare campaign in Philadelphia by lighting up key buildings in honor of the rare disease community.
While the week of awareness-raising conversations and activities lasted a few days, Spark relishes the opportunity to carry forth the inspiration and insights from Rare Disease Day activities into our work challenging the inevitability of genetic disease.