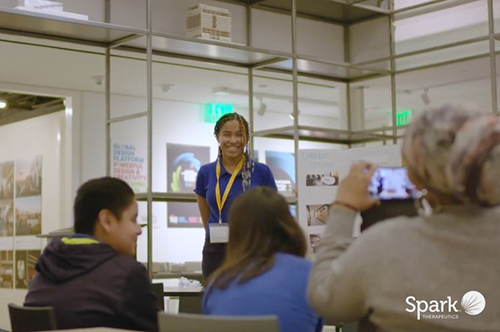 As part of its commitment to inspiring the next generation of scientists in Philadelphia, Spark Therapeutics announced a new STEM-focused corporate sponsorship with the Philadelphia-based non-profit, Spark Program in fall 2019.
The Spark Program is a "career exploration and self-discovery program that gives middle school students opportunities to understand, experience and pursue what's possible for their future." Each year, the program engages 400 middle school students in Philadelphia in research-based programming designed to build critical skills and increase awareness of career possibilities.
Spark Therapeutics' sponsorship gives 10 students access to yearlong programming in STEM career exploration, skill-building, and one-on-one mentorship.
"The Spark Program mirrors our dedication to exploration in STEM," said Monique da Silva, head of corporate communications at Spark Therapeutics. "Together, we can create the path to bright futures in STEM careers for young Philadelphians and help ensure that the future workforce of this city has the skills and hands-on experience to be part of the exciting, growing career opportunities in biotechnology."
Learn more about the sponsorship here and watch the video to hear from Spark Program Executive Director Deirdre Hake about how the sponsorship will advance career exploration for future biotech leaders right here in Philadelphia.