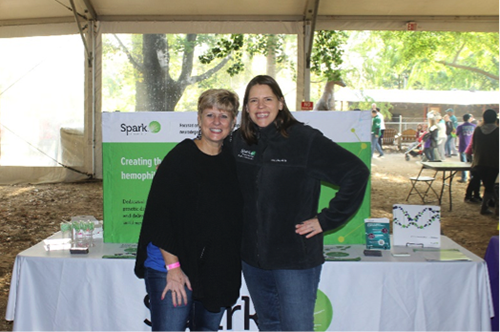 At Spark, we are committed to creating a world where no life is limited by genetic disease – a vision that not only touches our scientific efforts, but also our community engagement activities here in our home of Philadelphia.
In fall 2019, Spark team members, family and friends again laced up their sneakers and walked alongside the local Philadelphia community at two walks sponsored by Spark: The Foundation Fighting Blindness' (FFB) annual Philadelphia VisionWalk and the Eastern PA Chapter of the National Hemophilia Foundation's (NHF) annual Trick or Trot Family Walk.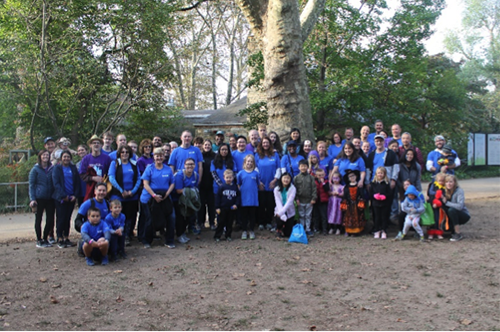 On October 5th, friends, families and allies of the Foundation Fighting Blindness (FFB), a nonprofit organization focused on research for preventing and treating blindness caused by inherited retinal diseases, once again headed to Philadelphia's Independence Hall to participate in FFB's annual Philadelphia VisionWalk. As has been the case in previous years, close to 50 members of Team Spark and their family members gathered in one of Philadelphia's most historic settings to support FFB as they continue to raise funds for sight-saving research.
For the second straight year, the Eastern PA Chapter of the National Hemophilia Foundation's annual Trick or Trot Family Walk took place at the Philadelphia Zoo. On October 13, approximately 70 members of Team Spark and their family walked together, many donning costumes, to raise awareness of hemophilia and associated research in order to further build upon our connection with the local hemophilia community – all the while admiring a destination that is home to close to 1,300 animals. As attendees registered, Laureen Temple, senior patient advocacy and community outreach specialist, showcased advancements in gene therapy science through an interactive, hemophilia-focused education booth.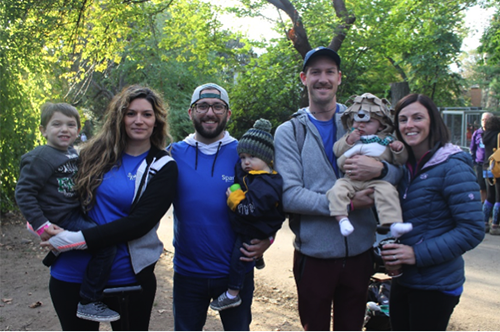 To learn more about Spark's advocacy activities, visit https://sparktx.com/patients-families/. Information on our community engagement work in inherited retinal diseases and hemophilia can be accessed at www.asharedvision.com and www.hemophiliaforward.com, respectively.